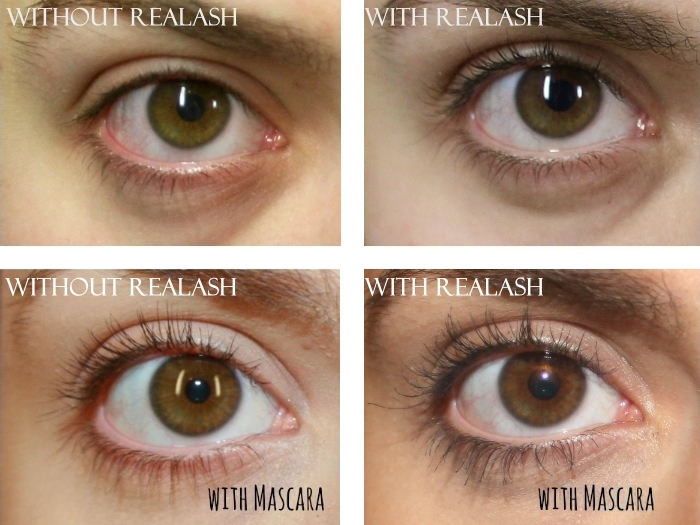 Nun sind bereits 3 Wochen vergangen, seitdem ich Realash das erste Mal benutzt habe. Fleißig trage ich jeden Abend das Serum entlang des Wimpernkranzes auf. Das dünnflüssige Serum zieht auch wunderbar ein, sodass man nach ein paar Minuten gar nichts mehr am Auge spürt. Leider muss ich gestehen, dass ich es auch hin und wieder vergessen habe...
Ich bearbeite nicht nur die oberen auch die unteren Wimpern, denn auch die sind meinem Geschmack nach viel zu kurz.
Wie schon im
Post
von vor 3 Wochen beschrieben, verspricht Realash längere, vollere und schwärzere Wimpern. Realash soll auch gegen das Ausfallen der Wimpern helfen.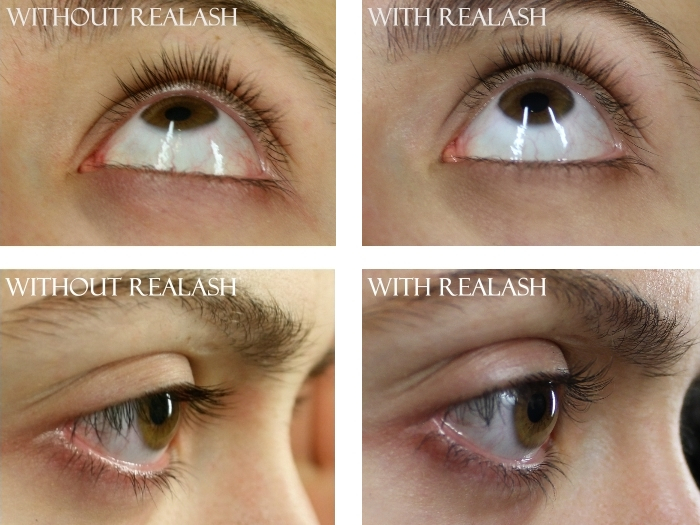 Hält Realash das, was es verspricht?
Innerhalb von 3 Wochen kann natürlich noch nicht sehr viel passieren. Dennoch bemerke ich einen Unterschied! Die Wimpern sind allgemein etwas schwärzer und länger geworden. Eine Wimper am äußeren Augenwinkel hat sich besonders gut entwickelt, wie man auf dem Bild erkennt. Auch mit den unteren Wimpern bin mehr als zufrieden. Mehrere Wimpern wachsen jetzt sogar "in zweiter Reihe", wodurch Volumen entsteht.
Nicole meinte sogar, dass ich ohne Mascara geschminkt aussehe.
Ich bin mir sicher, dass sich die Effekte an meinem Auge noch intensivieren werden.
Das nächste Update folgt in ungefähr einem Monat.
Does

Realash

keeps

it

's

promises

?





W

ithin 3 weeks, you can tell

, there isn't a major change.

However,

I notice a

difference!

The eyelashes

have become

a little bit

darker

and

longer.

An eyelash

at the outer

corner of the eye

has

grown particularly well

,

as can be seen

in the picture.

I'm more

than satisfied with my lower lashes - for now.

Several

eyelashes

are now growing

"

in the second line", which creates a nice

volume

.




Even Nicole

said

that

I look like

I would wear m

ascara.

I am sure

the

effects

will increase

in severeal months.



The next

update will be

in a month

.